Voting ends September 19
We'll soon be re-launching our popular catalog of Gifts that Heal, with several brand new items on offer. In exchange for your donation, we'll send you or a loved one a gift item – like this t-shirt! – that lets them know you've thoughtfully donated to help transform the life of a woman suffering from fistula.
But we need your help!
We're torn between these two great designs from our friends at B-Bam!, and we need YOU to help us pick the final t-shirt!
Vote by September 19 for your favorite shirt. We'll announce the winner via e-mail in October.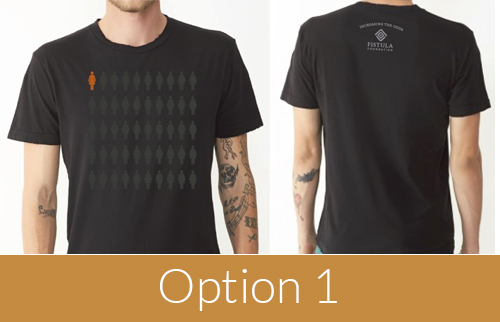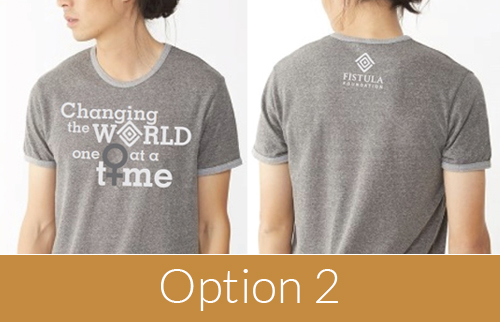 Stay in Touch!
Please notify me when the winning design has been selected, and keep me updated periodically about Fistula Foundation's work: