Louis CK to Appear on Jeopardy! on May 18 in support of Fistula Foundation!
Louis CK is about to make history for Fistula Foundation, again.
Airing in May 18, 2016 on a TV set near you, comedian and fistula champion, Louis CK, will be featured on a "Power Players" edition of Jeopardy!, playing for Fistula Foundation. And his winnings could tally up to a $50,000 donation to Fistula Foundation! Click here to check local listings for Jeopardy! air times.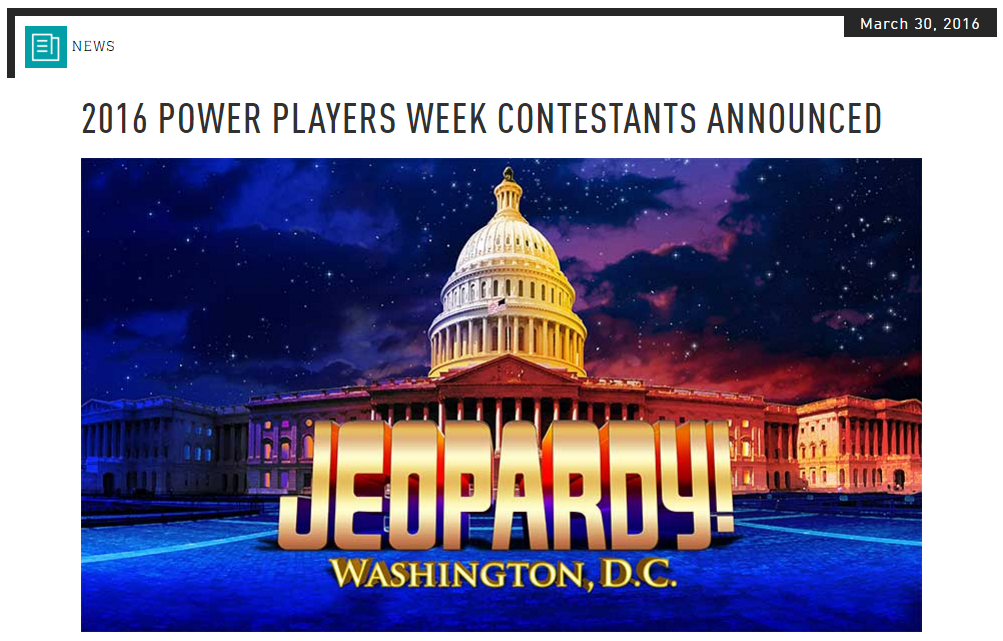 But wait… Did you say Louis CK has been a long-time supporter of Fistula Foundation? Tell me more!
It all started back in 2011, when we received an unexpected phone call from our payment processor, alerting us to an unusually large gift being made to our organization. The culprit? Louis CK, attempting to make a $20,000 donation. And then for an encore, he followed up with another $20,000 donation.
CEO Kate Grant wrote about his incredible gift in the Huffington Post:
And then in 2014, Louis CK's tweet about Fistula Foundation sent so many people back to our website, it crashed. But we were back up and running within minutes, and ecstatic that he had brought so many new people to our issue.
Jeopardy! was taped before a live audience in Washington, D.C.  on April 9. Our Board Chair, Bill Mann and our CEO, Kate Grant, were in attendance to cheer him on.
The day after, he appeared on the Howard Stern Show! (He mentions Fistula Foundation at 2:20 in the first track):
Do you live in the San Jose area?
Join us for an evening of trivia and fun as we cheer on Louis C.K. during his Jeopardy! airing! RSVP to join our TV watch party on May 18th!
Check your local listings to catch Jeopardy on May 18! In the meantime, why not take a moment to sign our e-card for Louis C.K., wishing him luck on the show?