Fistula Information
Studies, books and other resources for those seeking medical information about obstetric fistula.

Renowned fistula surgeon Dr. Brian Hancock has published an update of his popular "First Steps in Vesico-Vaginal Fistula," a fistula care guide for beginner surgeons and general fistula care workers. Copies of this publication, and of other fistula care documents, can be viewed for free on the Global Library of Women's Medicine web site.
Recommended Reading
Fiction and non-fiction books that cover obstetric fistula, women's issues and philanthropy.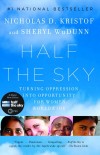 Half the Sky: Turning Oppression Into Opportunity for Women Worldwide
by Nicholas Kristof and Sheryl WuDunn is a passionate call to arms against our era's most pervasive human rights violation: the oppression of women and girls in the developing world.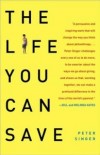 The Life You Can Save
by Peter Singer uses ethical arguments, examples and case studies of charitable giving to show that the current response to world poverty is not only insufficient but morally indefensible.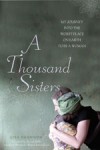 A Thousand Sisters
by Lisa J. Shannon is a personal account of one woman's drive to help women who are victims of war in the Democratic Republic of Congo. The book is a call to action for every reader to find in themselves something that brings meaning to a wounded world.