Other Resources
The Life You Can Save, by Peter Singer
About: For the first time in history, eradicating world poverty is within our reach. Yet around the world, a billion people struggle to live each day on less than many of us pay for bottled water. In The Life You Can Save, Peter Singer uses ethical arguments, illuminating examples, and case studies of charitable giving to show that our current response to world poverty is not only insufficient but morally indefensible. The Life You Can Save teaches us to be a part of the solution, helping others as we help ourselves. – via Amazon.com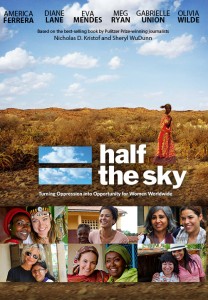 Half the Sky: Turning Oppression into Opportunity for Women Worldwide
About: Now available on DVD, the documentary film "Half the Sky: Turning Oppression into Opportunity for Women Worldwide" is based on the best-selling book of the same name, written by Pulitzer Prize-winning journalists Nicholas Kristof and Sheryl WuDunn. In the film, Mr. Kristof takes A-list celebrity advocates America Ferrera, Diane Lane, Eva Mendes, Meg Ryan, Gabrielle Union and Olivia Wilde to ten different countries to introduce viewers to women and girls who live under some of the most difficult circumstances available, yet are fighting bravely to change them.
Fistula Foundation partner Edna Adan, founder of Edna Adan University Hospital, is featured in part 2 of this documentary in a segment about maternal mortality. Edna and her hospital are long-term partners of Fistula Foundation and donor funds have been sent to her facility to provide for a new operating room dedicated to fistula treatment, to help provide an anesthetist at the hospital, and to fund visits by an expert fistula surgeon who conducts fistula repair surgeries at the hospital and trains hospital staff in fistula surgery and care management. (Read more about Fistula Foundation's efforts in Somaliland.)
Watch: Copies of the full-length DVD can be ordered via Amazon.com, or the film can be streamed online via iTunes (part 1 | part 2) or Netflix. If you will be holding an event for more than 10 people, you may request a free video toolkit from Fistula Foundation by sending an e-mail to: info@fistulafoundation.org. In your request, please include a one-sentence overview of the event you wish to hold, the number of people you expect to attend and a mailing address to where we can send your DVD toolkit.
Discuss: Fistula Foundation has created a fistula-related discussion guide for part 2 of this documentary. PBS Independent Lens has produced a free, downloadable discussion guide for the maternal mortality portion of the film, which covers a variety of issues facing mothers in the developing world.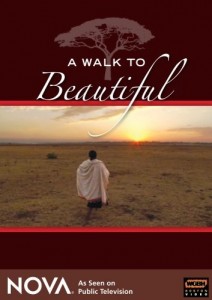 A Walk to Beautiful
About: "A Walk to Beautiful" is a masterful and moving documentary film about young women who, having been devastated by obstetric fistula, find health and dignity. It received the coveted and prestigious Distinguished Documentary Award from the International Documentary Association (IDA) and screened on PBS's NOVA in May 2008, in March 2009, and September 2011. It received an Emmy Award in 2009 for Outstanding Informational Programming – Long Form. 
Discuss: A discussion guide was created for this film. View or print this 12 page guide to use at your event by downloading it here.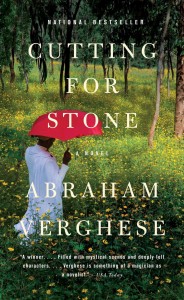 Cutting for Stone, by Abraham Verghese
Marion and Shiva Stone are twin brothers born of a secret union between a beautiful Indian nun and a brash British surgeon. Orphaned by their mother's death and their father's disappearance, bound together by a preternatural connection and a shared fascination with medicine, the twins come of age as Ethiopia hovers on the brink of revolution.
Moving from Addis Ababa to New York City and back again, Cutting for Stone is an unforgettable story of love and betrayal, medicine and ordinary miracles–and two brothers whose fates are forever intertwined. – via Amazon.com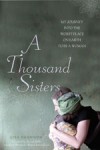 A Thousand Sisters, by Lisa J. Shannon
About: Lisa Shannon had what some would call a good life—her own business, a successful fiancé, a secure home. Then one day in 2005, shortly after her father's death, an episode of Oprah changed everything. The show about women in the Congo depicted atrocities too horrible to comprehend: millions dead, women gang-raped and tortured, children starving and dying in shocking numbers. That day Lisa woke up to her dissatisfaction with the "good" life and to her role as an activist and a sister.
She created a foundation called Run for Congo Women, with the goal to raise money to sponsor 30 Congolese women. What started as a solo 30-mile run has now grown into a national organization in connection with Women for Women International. Run for Congo Women holds fundraising runs in four countries and ten states, and continues to raise money and awareness. In A Thousand Sisters, Lisa shares firsthand accounts of her experiences visiting the Congo, the women she's helped, and the relationships she's formed. With compelling stories of why she remains committed to this cause, Lisa inspires her audience to reach out and help as well, forming a sisterhood that transcends geographic boundaries. – via Amazon.com