Author, TV Correspondent Lisa Bloom: Join me in helping the most voiceless among us.
You may recognize me from appearances on NBC, CNN and MSNBC where I report and comment on legal issues of the day; perhaps you know my bestselling books, Think and Swagger, or perhaps you're familiar with my work as a trial lawyer who fights David-and-Goliath battles in order to defend the most vulnerable and voiceless among us. But you should know that I am also passionate about women's health and women's rights. I feel strongly that no woman should be forced to live a life of misery and isolation simply for trying to bring a child into this world, and that's why I give regularly to Fistula Foundation.
In these final few days of the year, I know Fistula Foundation needs my donation most. As they plan for 2014, they are working to ensure that every dollar they're given goes as far as possible to the places where the need for treatment is greatest. I'm not the only one that recognizes the Foundation's transparency and good work: the organization has received Charity Navigator's highest four-star rating for eight years in a row, placing them in the top 1% of charities rated; they have also earned an 'A' rating from CharityWatch, which The New York Times has hailed as the "pit bull of watchdogs." And if you've read their most recent Annual Report, you'll know that Fistula Foundation exceeds best practices for charitable organization spending, allocating 85 cents out of every dollar in 2012 to program spending.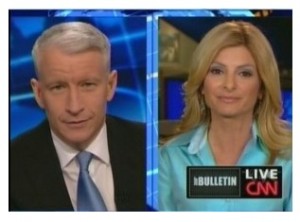 Before December 31, I hope you'll join me in 

making a contribution 

to Fistula Foundation to help heal women who are suffering from obstetric fistula.

 

Together, we can ring in the New Year by healing and empowering some of the most voiceless, vulnerable women in the world. I love that for $450 on average, we can repair these women's bodies and change their lives. Let's bombard them with love this holiday season. I dug deep to contribute to Fistula Foundation this year, and I encourage you to do so as well. 
If we don't help our sisters in need, who will?