Astellas Pharma Donates $2 Million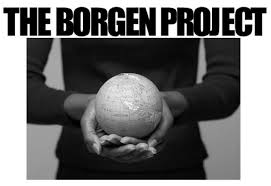 Fistula Foundation and our partnership with Astellas Pharma EMEA through Action on Fistula in Kenya is featured in a post by The  Borgen Project, an organization focused on alleviating global poverty.
By Brooke Smith
The Borgen Project
About 75 percent of women with obstetric fistula have gone through labor that has lasted three days or more. Obstetric fistula affects mostly the poorest women who live in the poorest countries of the world because they do not have access to proper medical help. When a woman's labor is obstructed she most likely could have intense pain for days before she actually has the baby.
So what exactly is obstetric fistula?
"The soft tissues between the baby's head and the pelvic bone are compressed and do not receive adequate blood flow … Her baby likely dies and she is often left with an obstetric fistula, a small hole created by constant pressure from the fetus, which renders her incontinent."
An estimated one million women get obstetric fistula and only 20,000 of those get treated a year. The surgery that these women would need takes under an hour and costs around $450. The need is there for these women to receive medical help and that is why Astellas Pharma EMEA decided to dedicate $2 million to helping the cause.
Over the course of three years, Astellas will be partnered with the Fistula Foundation and put that $2 million to work. This is believed to be the largest and most focused effort ever against fistula according to Kate Grant, CEO of Fistula Foundation.