20,000 Reasons to Celebrate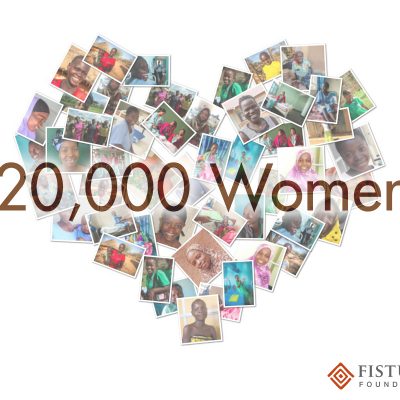 Today, Fistula Foundation celebrates a major milestone: since adopting a global mission in 2009, support from generous donors like you has enabled the delivery of life-changing fistula surgery to 20,000 women!
This is a significant number, because the best estimates available show that despite a growing global backlog of one million women who suffer from obstetric fistula, only 20,000 are treated each year. Launched in 2012 by Fistula Foundation, Direct Relief and UNFPA, the Global Fistula Map is the single most comprehensive source for understanding worldwide availability of treatment for women living with fistula. The map relies on self-reported data from treatment partners, but counts only 60,280 surgeries completed between 2012 and 2015 – about 20,000 per year.
"When Fistula Foundation adopted our global mission six years ago, we never dreamed we would have been able to treat this many women in such a short time. This milestone is the result of years of extremely generous donations from our dedicated supporters, and the tireless work of our committed partners in the field who work so hard every day to identify, transport, treat and support women whose lives have been devastated by obstetric fistula. We have much work left to do, but I am so heartened by this tremendous progress we have made together," said Fistula Foundation CEO Kate Grant.
Since 2009, Fistula Foundation has funded treatment via local partners in 31 countries in Africa and Asia. We fund partners on an invitation only basis, providing support for surgeries, but also for patient outreach and identification that helps women understand that free help is available. We also fund facility and equipment upgrades, to ensure that surgeries are provided in the safest environment possible.
"Behind this milestone number, there are 20,000 stories; 20,000 smiles; and 20,000 second chances at life. We are so grateful to our donors, our program partners and grantee partners for helping us reach this achievement," said Ms. Grant.
The Next 20,000
Donations from supporters like you are what enable us to deliver life-changing treatment to so many women. Please consider making a $20 donation today, in celebration of the first 20,000 you helped us treat, and in support of the next 20,000: Donate Now.
We hope you will take a moment to browse our collection of patient stories, or watch the short video above to see some of the faces of women you helped us treat!